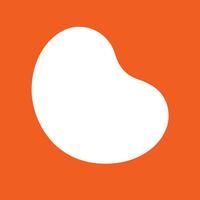 My Food Coach
Not Available
Removed
from the App Store
My Food Coach Description
Living with diabetes, hypertension or Chronic Kidney Disease (CKD) doesn't have to mean missing out on the foods you and your family enjoy. Finding foods that taste great and are appropriate for any number of health conditions, especially for those on dialysis, can be a real challenge. And if you are at risk for CKD, you will want to be especially careful in selecting foods that support your dietary well-being and a healthy lifestyle.

Staying up to date on the latest kidney health news, local health events, and educational programs from the NKF can help you manage your health and be certain that your family members get the best treatment and information they need too.

With the My Food Coach app you create your own personalized health profile that helps you:
-Find great food that meets your unique, personal dietary needs
- Explore a host of recipes that are hypertension, diabetes, kidney and even osteoporosis friendly!
- Trying to lose a few pounds or keep them off? Our app will help you with that too!
- See how nearby restaurant dishes match your unique dietary guidelines and goals
- Shop for packaged foods that are right for you
- Build your library of personal food favorites

A special feature lets you connect to your Registered Dietitian and get the personalized support and recommendations you need to stay on course with your nutrition challenges.

Your NKF App is loaded with educational tips, breaking health news, local health-related programs and allows you to keep up to date on community health screenings and events.

Your account will let you enjoy the full benefits of NKF's online Kidney Kitchen as well, where you can search for, create and share recipes that meet the needs of your whole family. You'll be able to find them back in this app, add items to your shopping list at the grocery store, and save them to your Favorites list. That means you can easily discover healthy eating options on the go, in the grocery store, and in your home.
My Food Coach 1.2.3 Update
Fixed screen issues users on iPhone 4 experienced on sign up page.
More