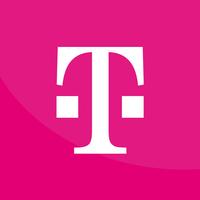 My Telekom
Free Get
My Telekom Description
Tani me My Telekom, ju keni mundësi të kontrolloni llogarinë tuaj kudo ku ndodheni, në çdo kohë.
Me aplikacionin My Telekom, ju mund të:
- kontrolloni balancën tuaj,
- njësitë e mbetura të paketës/paketave tuaja,
- shikoni dhe paguani faturën/faturat tuaja apo nje faturë tjetër
- rimbushni çdo numër Telekom
- aktivizoni paketa apo shërbime të ndryshme
dhe shumë funksionalitete të tjera.


Now with My Telekom, you have the possibility to manage your account anywhere, anytime!
With My Telekom application, you may:
- Control your balance
- Control remaining units of you package/s
- Check and pay your bill/s or any other Telekom bill
- Recharge any Telekom number
- Activate packages and/or services
and many other functionalities.
My Telekom 2.1 Update
Albanian
- Shkëmbe njësitë që të duhen dhe dhuroji vetes më shumë internet, minuta apo sms
- Udhëzime Roaming dhe paketa që të mos shqetësoheni në udhëtimet tuaja
- Përmirësime në Menu për një eksperiencë superiore
English
- Give units you don't need and take those you want
- Roaming guidance and bundles not to worry during trips
- Menu optimization
More
More Information
Language:

Albanian

English

More