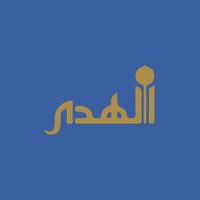 MyAlhuda Online
Free Get
MyAlhuda Online Description
MyAlhuda Online

AlHuda Institute US offers different Online Programs and Services to benefit everyone regardless of their race, language and religion.
This app is the mobile iterface for all the users who are registered at my.alhudaus.com. The following features are available.Please get user name and password from the website or use the one you already received.

Features List

1) See your courses at glance
Your courses are listed with easy access to contents, participants, grades and notes. A useful filter field lets you find a particular course quickly. If your token expires during a session, you're prompted to re-enter your password and continue.
2) Connect with course participants
Infinite scrolling improves access to the participant view, with the complete user profile now displayed and available from every page.
3) Pull to refresh
Most screens will allow you to pull to refresh, improving the real-time participation experience.
Orientation and resolution support
The app displays in portrait or landscape view, whatever your screen resolution.
4) Easily access course content
View course activities and download materials for offline use. Work through Books and IMS Content packages directly in the app. The downloading status of resources is preserved even when changing sections or pages.
5) Grades and grading
A Grades link for each course gives fingertip access to the grade book, and teachers can view assignment submissions on the move.
6) Notes
Teachers can view site, course and personal notes about their students and add their own notes.
7) Message participants
Send and view private messages to colleagues and students from the Messages link in the side tab.
Keep up to date with calendar events
Site, course and user events can be viewed in the calendar.Calendar events can now be viewed offline and infinite scrolling is available.
8) View and upload to your Private files
Check the contents of your private files and upload media to them on the go. You're now allowed up to 50MB storage (depending on your SD card).
9) Notifications
Keep up to date with notifications.
Feed back to teachers with a survey
Surveys may now be taken using the app.
10) Search the list of courses
App users can search courses to find one they wish to take.
MyAlhuda Online 1.0 Update