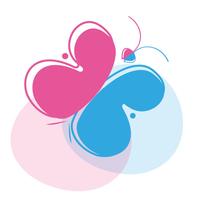 MyBuBelly (Officiel)
Free Get
Screenshots for iPhone
More Screenshots for iPad
MyBuBelly (Officiel) Description
About the MYBUBELLY app

The MYBUBELLY app is a tool for subscribers who have signed up for the first personalized coaching program that helps you to conceive more quickly and helps families who wish to have a baby boy or girl.

MyBuBelly uses a diet program, cycle monitoring, improved wellness, and psychological support to help you reach your fertility goals. The program is designed for all women.


App features:

"Key Points to Remember": a complete diet section with all our recommendations to help you successfully stick to the diet and succeed with the program through a balanced diet that boosts fertility. It's got tips for everyday life, eating out, and traveling, ideas for snacks and more indulgent treats, a search engine to help you choose foods that are good for the diet and/or increase your fertility, alternative treatments (phytotherapy, homeopathy, naturopathy), menus and recommendations for special diets (vegetarian, vegan, lactose-free, gluten-free, diabetic diet, ketogenic, weight loss, weight gain, religious customs, etc.).

Recipes: for people who don't cook, who cook just a little, and those who cook like a chef, organized based on the time you have available and what you feel like eating. Each dish or menu allows you to stick to the diet while enjoying yourself.

Expert advice: tips and exercises (including videos) on psychology, sophrology, wellness, exercise, sexuality, lifestyle, etc.

Cycle monitoring: tracking that adapts to each woman's individual gynecological profile (irregular cycle, no period, POS, etc.). A cycle calendar that shows you when to use the ovulation tests, a tool to keep track of the days you have intercourse, a digital temperature chart, a space where you can upload and monitor the changes in your ovulation test results, and a treasure trove of advice from our gynecologists.

pH monitoring: track the diet's effects on your body by measuring your pH (for the program aimed at helping you influence the baby's gender). This is where you'll find the chart you'll use to enter and monitor your pH measurements, as well as expert advice.

"Diet review" and "Cycle review": we'll use these forms to offer better and more personalized support and guidance throughout the program, especially when it comes to your mineral intake (diet review) or if you have an irregular cycle (cycle review).



About MYBUBELLY

THE MYBUBELLY PROGRAM:

1/ Boosts your fertility
MyBuBelly is the only personalized coaching program that helps you conceive more quickly thanks to a natural, personal support structure that's tailored to you.

2/ Is an all-natural way to help you to have
a little boy or girl. *

*Since the program is completely natural, the results may vary from one woman to another, and these results are not 100% guaranteed. On average, 8 to 9 out of 10 women succeed with the program. * If the program doesn't work for you, we offer a refund (see conditions) *Source: internal MYBUBELLY statistics, based on subscriber feedback.

MYBUBELLY is a monthly subscription without any obligations.
For less than it would cost to see a specialist and buy commercially available products, a personal coach is available 7 days a week. You can contact our team of health care professionals with all of your questions, and we provide you with the only products that are entirely designed for the program.

Find out more: www.mybubelly.com

Or contact Eve:
By email: eve@mybubelly.com
Or by phone: +33 (0)7 88 26 26 26*

*Toll-free number.
MyBuBelly (Officiel) 4.0.6 Update