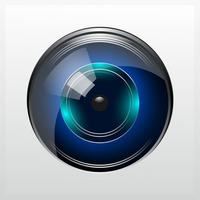 MyCamera
Free Get
MyCamera Description
MyCamera is the client part of the cutting-edge app for video surveillance. Use it to connect to your IP camera system to view cameras and recordings over the network.
99% of cameras supported.
Simple interface with only the essentials you need won't get you confused.


Remember how you enjoyed playing with your construction set as a kid? How easy it was to make any of your ideas come true combining simple elements and making them grow gradually into something bigger! Even easier than that, now you can realize your most complicated video surveillance goals thanks to unconventional flexibility of this CMS. Full freedom of choice to configure the system you need exactly, simply and quickly.

Whether you have an IP camera or a CCTV camera, auto-detection will find them and make your PC and camera a ready to work
out-of-the-box CMS. Hundreds of brands and models of webcams and IP cameras, Wi-Fi, USB, H.264, H.265, MJPEG, MPEG-4, ONVIF and PTZ cameras are supported, up to 3000 cameras per server, with as many servers as you want. And as if it wasn't enough on the flexibility front, the server part can work on any computers, servers, and some smartphones and tablets, in either of 3 modes including the free trial mode that you can use over and over again!

The new free app for iOS is for easy video security: view cameras and archives from your mobile device, even behind firewalls (with the help of the special Repeater service)! It can also be used to connect to Cloud VsaaS.

Key features of MyCamera app:

* Truly user-friendly interface
* Various modes of work including the free trial. Client parts are always free
* Unlimited number of servers and clients
* Flexible setup thanks to construction-set idea
* Highest level of reliability
* Support for all kinds of webcams and IP cameras (ONVIF, JPEG, Wi Fi, USB, H.264, H.265, MJPEG, MPEG4, PTZ)
* Easy to use even for beginners
* No installation or admin rights required for a server part
* Ready to work right after download with default optimized settings
* Easy further setup
* Server part can work on any computers, servers, and some smartphones and tablets
* Full set of features for efficient video surveillance
* Smart motion detector with advanced false alarm avoiding logic
* Motion-triggered or scheduled notifications (SMS, email, etc.)
* Loop archive that can records to various disks or NAS
* Remote access even with no real IP address
* Easy bulk cameras setup
* Available view of cameras and archives via browser
* Protection of settings and archives from unauthorized access
* Flexible user access rights
* Fast and responsive high quality tech support
* Constant development and releases of new versions with new features
* Available in 22 languages

Surely, you already figured out where you could use it and how greatly it could help!
Try this video surveillance software now to save your time, nerves and money!
More Information
Language:

Belarusian

Bulgarian

Chinese

Croatian

Czech

Danish

Dutch

English

Finnish

French

German

Greek

Hungarian

Italian

Japanese

Polish

Portuguese

Romanian

Russian

Spanish

Turkish

Ukrainian

More