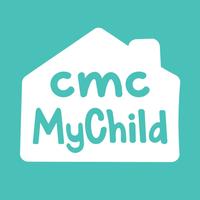 MyChildCMC
Free Get
MyChildCMC Description
MyChildCMC is an online home monitoring and self-management system to be used daily by parents or caregivers of children with Complex Medical Conditions (CMC). The app will submit the daily reminders (email and text messages both) to the enrolled users to remind them to submit their vitals (if they haven't already done for the day)

Using this app, a parent or caregiver inputs their child's vital signs and other symptoms through a multiple-choice style questions including:
• Temperature
• Heart Rate
• Respiratory Rate
• Pain level
• Oxygen saturation level
• Feeding Status
• Number of Seizures (if applicable)
• Mental status

After users submit the vital signs and health status, the app provides a summary page of the child's health status, separated in three zones, including Green (Good), Yellow (Could be better), and Red (Not good). There is also an option of viewing a detailed graph of changing vital signs and health status over time.

The first two weeks of use, defined as "typical" days for the child's health status, establishes a personalized baseline for the child. Based on this, the app supports early identification of changes in child's condition, so that parents and providers can make quick interventions to restore baseline status. Through consistent data input and tracking, MyChildCMC app provides parents or caregivers alerts to start early interventions or seek care to potentially prevent further deterioration and possibly emergency department visits and hospital admissions. In addition, the child's health care providers can access child status reports in real-time and receive alerts when the child's condition is deteriorating. The app supports parents and medical care providers in making early care decisions for the child.