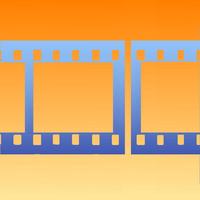 myIjoin
Free Get
myIjoin Description
Enhance your videos with overlays and titles. Join videos in sequence and convert photos into videos all on your device. Make static photos come alive with the zoom function. Enhance you social profile with video effects.

The application contains potted effects sequences which can be applied to videos in. Multiple effects can be applied by re-selecting the previously processed videos. For example you can zoom into a photo and then apply a title and use it as an overlay to an existing video. Tell the story of your hen night, birthday party etc in video and play it on the TV using a lightning to HDMI adapter.

The application incorporates templates to provided potted effects sequences. If you want a particular effect or sequence please let us know and we will do our best to include it.

The application now support a simple subtitling mechanism and file format. It contains a built in example showing the format. The word "subtitles" at the start then just two comma separated numbers and the text you want on each line.

If you have any suggestions for additional templates please email us at support@zippysystems.com

For developers : Like the video processing ? Want to include some of the features in your own app ? Please contact us.
myIjoin 1.2.0 Update
In this version we have added a number of new templates, including :-
Quad split,
Reverse video,
Black and White,
Sepia Tone,
Mirror Flip,
Pixellate,
Sharpen,
Exaggerated colours,
and Comic Effect.
More