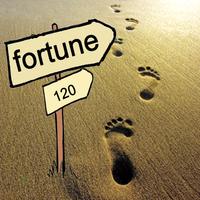 my-Way-app
$1.99
Screenshots for iPhone
More Screenshots for iPad
my-Way-app Description
Full version of the successful 120 days program to happiness, health and prosperity. A 120-days project that will change your life completely, it leads to joie de vivre, to health and prosperity, to self-confidence and self-esteem, to inner strength and power. Embark on the way to the most important person in your life, to yourself. At the end of the road you will be rewarded with a charisma that you have never thought possible.

You do not have to believe what you are reading here, if you do not want to. Before buying the full version, simply test the free 5-day version "my-Way-app-free". Then make your mind up.

Have you ever asked the question why your life is what it is today? What is your life, what is your perception of it, what are your feelings? I will tell you:
Your life consists of your personal PERCEPTION OF LIFE, which you create yourself. Your perception of life is the result of your thoughts and feelings and nothing else. You are what you think you are. You think about 40,000 thoughts each day; most of them unconsciously and, further more, the same thoughts over and over again. You create your entire perception of life by what you think. The aim of this program is to teach you to recognize wrong and untrue thoughts and remove them from your mind vocabulary. This will change your life completely. It will bring you to yourself, to inner balance, which is the basis for a healthy mind and body. It will lead you to pleasure and joie de vivre, which is the basis for happiness. It will give you self-confidence, trust and inner strength, which is the basis for prosperity. It is a new and exciting way on which you embark. It is the path to the most important person in your life, to yourself and to a joy of life that you have not previously thought possible. You decide whether you want to start on this path.

How does the program work?
By answering a few questions about your daily routine, an individual program is created for you. This program will accompany you during the next 120 days and will send you information that helps you to gradually achieve your aim, to become your true self. It will ensure that you remain on your new path. And this path will be exciting and interesting and you will see that you meet more and more smiling people, because you are going to develop a new charisma that will be interesting and attractive to others. You will change your life completely. You will realize that you are free in your decisions and that you are always free to re-select. You will respect yourself and you will achieve things, that you have always longed for, as easily as you are not able to imagine by now.
my-Way-app 3.0 Update
updated to latest iOS
More