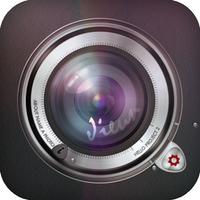 Name a Photo
Free Get
Name a Photo Description
Sharper pictures, more memories that holds precious memories of our records in an effort to Name a Photo was born.

Name a Photo
Can simply take a photo to keep the records kept simple message, your own name or date to beyond

★ anymore when this photo jjikeotneunji worry, do not.
Not decreased the quality of pictures you take using the Basic Album Name a Photo, you can get the record today's date engraved photo.

★ my own terms
Simple terms that can keep your own by writing directly to the photo store! Hazy memories of that day are vividly recorded.

★ variety of icons. Tmadsen
Beautifies icon my pictures in addition to text input that is frequently updated.

[[Name a Photo is from the 'Hello' with dreams of three people gathered has made.]]

^ ^ Feedback if you have any questions, or have questions about our Name a Photo hello.Project.hello @ gmail.com Please contact
Name a Photo 1.0.1 Update
UPGRADE!!!!
1. Sign at the bottom of the sign applies to only four did not see the problem has been corrected. Had made at least four sign applies if you check the right and left to scroll.
2. Have been able to specify the sign when making a horizontal position. Photos of any size can apply now.
3. Improvements that you did not see this screen name when applied to overflowing.
Exactly moving up and down, a sign can be attached to make sure that the screen snaps photo.
More