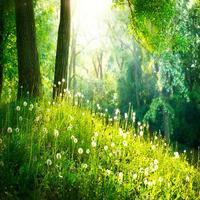 Nature Sounds: Relaxing Audio
Free Get
Nature Sounds: Relaxing Audio Description
Need a white noise generator? Look no further. These nature sounds allow deep relaxation and peace of mind as you fall asleep to the sounds of dripping rain or bird sounds.

Set a sleep timer and be lulled to the gentle sounds of rain drops falling or birds singing. If the sound of a sharp buzzer is too harsh in the morning, try waking to the relaxing sounds rain or gentle winds.

Need to meditate? Set a timer using this free app and choose a beautiful nature landscape. Allow the calmness to overcome you and the stress to flow out of you as you relax to nature music.

Relax to the gentle nature sounds against a beautiful nature landscape. This free app includes a countdown, so you don't have to worry about anything except picking your favorite nature sound.

Have you tried audio therapy? If you are tired or stressed, simply listen to the relaxing sounds of a river babbling through a field of beautiful flowers as the clouds make their way across the sky.

Enjoy the peace and relaxation that is only found in the ambient sounds of nature.

This free app includes:

- High quality nature music
- Soothing nature sounds
- Peaceful landscapes
- Sleep timer
- SD card installation capability
- Undisturbed phone call recognition

Find your inner peace in the sounds of forests.
Nature Sounds: Relaxing Audio 1.0 Update
This update is signed with Apple's latest signing certificate. No new features are included.
More