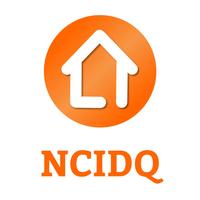 NCIDQ Practice Test 2017
Free Get
NCIDQ Practice Test 2017 Description
BEST PREPARATION FOR YOUR NCIDQ EXAM BY THE FOLLOWING PREMIUM FEATURES:

- Hundreds of PRACTICE TESTS are separated into small sets of exam questions
- Thousands of FLASHCARDS prepared by experts in this field
- Learn each set efficiently by many scientific proven methods: Match Game, Multiple Choice, True/False & Flashcards
- Track your HARDEST and WEAKEST questions
- Let you know when you're ready for the Exam by EXAM SIMULATOR

Download the free version now to enjoy:

- Hundreds of FREE exam questions and flashcards
- Detailed PROGRESS about your learning progress
- Study ANYTIME & ANYWHERE without the Internet connection
- 5 Free Exam Builder

NCIDQ Examination is the broad-based exam for all interior designers and serves as the foundation from which to build for those moving into specialty design areas. The exam covers a broad range of knowledge and skills that interior designers use in their daily practice. The exam tests only knowledge and skills that protect public health, life safety and welfare. It does not test knowledge that is not critical to public safety, such as design history and furniture styles.
There are two multiple-choice sections: Interior Design Fundamentals Exam (IDFX) and Interior Design Professional Exam (IDPX) (a half-day each) and one practicum section: drawing Practicum (PRAC) (a full day). Candidates must pass all of them to complete the exam. All three sections focus entirely on public health, safety and welfare.

NCIDQ Certification is required for the practice of many types of interior design in regulated jurisdictions throughout North America. Certification enables designers to easily validate their knowledge, experience and skill to employers and clients alike.

Council for Interior Design Qualification, Inc. (CIDQ)
The Council for Interior Design Qualification, Inc. (CIDQ) exists to credential interior designers who have met minimum education and experience requirements and who have passed the NCIDQ Exam.

Disclaimer:
This application is just an excellent tool for self-study and exam preparation. It's not affiliated with or endorsed by any testing organization, certificate, test name or trademark.
NCIDQ Practice Test 2017 1.0.2 Update