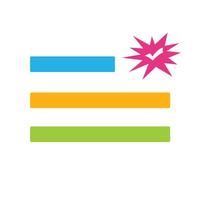 NCLEX-PN Exam Prep
Not Available
Removed
from the App Store
Screenshots for iPhone
More Screenshots for iPad
NCLEX-PN Exam Prep Description
*********** 50% off for a limited time **************

NCLEX-PN Exam Prep is to help you prepare the National Council Licensure Examination for Practical Nurses (NCLEX-PN) on the go. With its exclusive intuitive UI, you can take the mock test and get the exam experience on the go, plus you can set question and time restraints and your results will be presented upon completion. Also, the study mode is even better, you can set your own pace and practice anytime you want. Each question is paired with clear explanation and answer. The best part for this app is it allows you to concentrate on your incorrect questions only! Practice your own weak points again and again, that's way more efficient than the traditional quiz program. You can increase confidence and reduce test anxiety by being fully prepared for the test experience.


Main Features:
- Plenty of multiple choice questions with detail explanations
- 'Mock Test' module, take simulation tests as many times as you want, the size of each test can be adjusted
- A running timer and visual progress bar help to monitor your test progress
- Ability to save any simulation test as you want and restore it entirely, resume exactly from where you left
- Ability to show the status of all the test records, great way to show your learning progress
- Ability to delete a test record
- Powerful test report. When you finish a test, the test report report will not only show your score but enable you to review each question individually or review all the incorrect questions together
- 'Study' module, free to choose any number of questions to study, you can practice questions and review answers at your own pace
- In 'Study' module, study progress can be saved and resumed anytime anywhere you want
- In 'Study' module, all incorrect answered questions are automatically selected for your later review
- 'My Weak Area' module is designed to help keep track of questions that you find difficult so that you can target your weak areas. You can bookmark any question to 'My Weak Area' module or remove it as you want.
- Ability to generate randomly ordered test or study

Usage:
- To delete a test record in 'Mock Test' module, just slide over a record, and you will see a delete button.
- Initially, 'My Weak Area' module is empty, you need to add questions through reviewing questions. In question review mode(After you finish a test, you can enter this mode by tapping a question in test report), you can add any question by tapping 'Bookmark' button.


About:
To ensure public protection, NCSBN Member Board jurisdictions require a candidate for licensure to pass an examination that measures the competencies needed to perform safely and effectively as a newly licensed, entry-level nurse. NCSBN develops two licensure examinations, the National Council Licensure Examination for Registered Nurses (NCLEX-RN) and the National Council Licensure Examination for Practical Nurses (NCLEX-PN), that are used by boards of nursing to assist in making licensure decisions.

Taking the NCLEX-PN or the NCLEX-RN is a capstone experience to your studies and so much more. Passing the exam demonstrates your competence so that you can launch your nursing career.
NCLEX-PN Exam Prep 2.1 Update