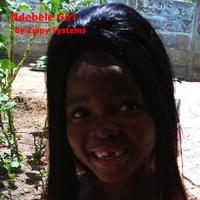 NdebeleGirl
$11.99
NdebeleGirl Description
Folllow us on Twitter @zippysystems

Does the girl of your dreams speak Ndebele ?

Would you just like to be able to say something nice to them in their own language?

Or do you just want to get an impression of this wonderful language?




If you can answer yes to any of the above then NdebeleGirl is the app to solve your problem. This app, voiced by a genuine Nedebel Girl, is aimed at those who would like just a flavour of this unusual language. NdebeleGirl is a novelty phrase book containing over 200 phrases split into 12 categories such as Greetings, Complements, Couples and Medical.

Example phrases include :-

Can I take you out for a drink?
Are all Ndebele girls so pretty?
Please take me to the hospital.
I am allergic to nuts.
Are you going to church today?
Do you speak English?

It is aimed at people in a mixed relationship or anyone who has a general interest but no, or very little, existing knowledge. It is hoped that it might inspire users to learn the language.

Ndebele is spoken in three regions in South Africa and is also know as Matabele. The wording of some phrases vary depending on the circumstances they are spoken in, some examples of this are included within the application. The application also contains some phrases spoken at normal speed and more slowly, indicated by a small clock.

If you would like to make suggestions or required support for the application please contact :-

support@zippysystems.com


We are considering a Setswana version of NedebeleGirl. If you would be interested please let us know.
NdebeleGirl 1.2.2 Update
Updated to resolve minor issues
More