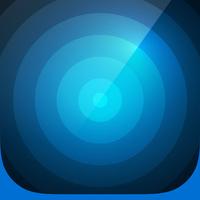 NextAction! - Pure GTD Task Manager
Not Available
Removed
from the App Store
NextAction! - Pure GTD Task Manager Description
NextAction! is purely built for David Allen's Getting Things Done® (GTD®) methodology, the groundbreaking work-life management system.

NextAction! is the best GTD app specifically built for iPhone for those who like to have their life well-organized. Creating & completing next actions with one click, managing contexts and seamless synchronization of all such data creates stress-free productivity.

Core Features
+ The only app purely built for GTD
+ 1-swipe context switch
+ 1-click action creation
+ 1-click action save
+ 1-click action complete marking
+ 1-click switch to hide/show completed actions
+ Sync with Microsoft Exchange / Outlook (instructions in the app - requires 3rd party app)
+ Shortcuts for efficiency
+ Context/List Management: manage all contexts/lists with custom context naming, creating / editing / deleting of contexts

Get NextAction! today and start being truly productive.

S4BB Limited has over 10 years experience in creating productivity applications for various platforms. The first version of NextAction! was launched initially in March 2006. Until today, NextAction! has been continuously improved over the years and has now become the best tool to implement GTD on-the-go.

S4BB® is a registered trademark by S4BB Limited. GTD® and Getting Things Done® are registered trademarks of David Allen & Co.
NextAction! - Pure GTD Task Manager 4.2 Update
We've fixed some bugs to improve swiping left/right to change categories as well as some other minor issues. We've also added a way to stay up-to-date with updates of NextAction! by providing an easy way for you to subscribe to our free newsletter.
More