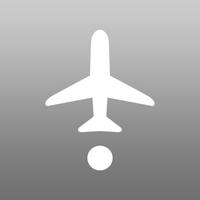 niceview MOBILE
Free Get
niceview MOBILE Description
Lufthansa Technik presents a fully interactive 3D moving map for personal electronic devices (PED): niceview MOBILE.
This app offers real global satellite imagery data with a resolution of down to 1 meter per pixel.
It creates the ultimate flight information and viewing experience and provides an impressive presentation of the earth together with a 3D model aircraft at the current geographic position. It also shows the flight path.
Passengers can select from a variety of predefined views, measurement units and languages.
The views include several camera perspectives such as Cockpit and Overwing, virtually placing the viewer inside the aircraft.
Besides that there is an amazing Day-Night View with Citylights.
The automode shows a predefined script with a variety of 2D and 3D views dependent on the current flight phase.
Points of interest are presented, too.
With niceview mobile, every passenger can select her or his individual view of the world and the provided flight information from a list.
When zooming in, high-resolution views of the world with unlimited continuous map scales are shown.
This gives passengers a hitherto unknown quality experience.

*** ATTENTION ***
The "niceview MOBILE" App is only useable on Business Jet / VIP aircraft which have Lufthansa Technik's nice(R) Cabin Management System. Without a correctly configured nice(R) system "niceview MOBILE" will not provide any functions!
For further information please contact us.
*** ATTENTION ***


This app includes software licensed under the following terms and conditions:
G3M is released under a 2 clauses BSD license:
Copyright (c) 2013, IGO SOFTWARE S.L. and Glob3 Mobile, INC All rights reserved.
1. Redistributions of source code must retain the above copyright notice, this list of conditions and the following disclaimer.
2.Redistributions in binary form must reproduce the above copyright notice, this list of conditions and the following disclaimer in the documentation and/or other materials provided with the distribution.
THIS SOFTWARE IS PROVIDED BY THE COPYRIGHT HOLDERS AND CONTRIBUTORS "AS IS" AND ANY EXPRESS OR IMPLIED WARRANTIES, INCLUDING, BUT NOT LIMITED TO, THE IMPLIED WARRANTIES OF MERCHANTABILITY AND FITNESS FOR A PARTICULAR PURPOSE ARE DISCLAIMED. IN NO EVENT SHALL THE COPYRIGHT HOLDER OR CONTRIBUTORS BE LIABLE FOR ANY DIRECT, INDIRECT, INCIDENTAL, SPECIAL, EXEMPLARY, OR CONSEQUENTIAL DAMAGES (INCLUDING, BUT NOT LIMITED TO, PROCUREMENT OF SUBSTITUTE GOODS OR SERVICES; LOSS OF USE, DATA, OR PROFITS; OR BUSINESS INTERRUPTION) HOWEVER CAUSED AND ON ANY THEORY OF LIABILITY, WHETHER IN CONTRACT, STRICT LIABILITY, OR TORT (INCLUDING NEGLIGENCE OR OTHERWISE) ARISING IN ANY WAY OUT OF THE USE OF THIS SOFTWARE, EVEN IF ADVISED OF THE POSSIBILITY OF SUCH DAMAGE.
niceview MOBILE 1.1.8 Update
- Updated flight information
- Several bug fixes and improvements
More