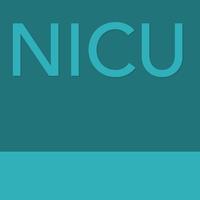 NICU
$6.99
Screenshots for iPhone
More Screenshots for iPad
NICU Description
The most comprehensive handheld cot side tool for clinicians working in neonatal intensive care

Integrating both guidelines and the ability to do rapid drug, infusion, procedural and physiological calculations at the cot side. An essential resource for medical and nursing staff of all levels.

ABOUT

Over recent years it has become increasingly important to follow evidence based guidelines and practice in neonatal care. The range and complexity of drug and infusion calculations has increased making it difficult for the clinician. The NicuApp makes it easy to make rapid and accurate calculations without distracting from the direct care of the infant.

Calculation of drug and infusion doses can be time consuming and complex. The NicuApp allows users to define their own patient parameters with calculations being based on gestation, age and weight. This not only saves time, but ensures accuracy, thereby reducing the risk of drug error.

The NicuApp allows physicians and nurses to rapidly look up evidence based guidelines relevant to the care of infants. The management of a specific condition, an explanation of how to carry out a practical procedure or reference ranges for biophysical parameters. All this information is available by the cot side without the need for an internet connection.

The NicuApp makes it easy to reference suggested neonatal guidelines; calculate drug and infusion doses; along with procedural and physiological parameter calculations. A comprehensive handheld tool for medical and nursing staff of all levels.

The App is not a substitute for clinical judgement or institutional policies, thus it should complement and not replace normal procedures for making clinical decisions.
NICU 2.3 Update
Revision to Phototherapy and Exchange Transfusion graphing
More