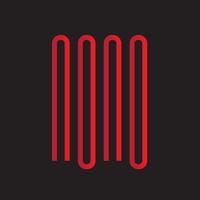 No Numbers
Not Available
Removed
from the App Store
Screenshots for iPhone
More Screenshots for iPad
No Numbers Description
-> Through the "NONO" application, you can call anybody by your mobile phone by dialing words or nickname (Nono name) instead of numbers. NONO application link between your 10 digit lengthy phone number and your lovely choice of nickname( Nono name). Even for calling businesses, you can dial Nono name ,without the need to memorize lengthy 10 digit numbers.

-> Human brain can memorize words and pictures, far better than numbers.
In addition to Nono name, even you can add picture, logo or figure.

-> SO , register your Nono name in the application, then people can call you by dialing your Nono name.

-> Repetition of Nono name is not allowed in for people in the same country, or for a business in the same business category, in the same country.

-> Nono name should be a beautiful name preferably short and musical and you are proud of it. Of course, with at least one letter different from others.

-> You can link only one Nono name with one mobile number and one email at a time.No 2 Nono names are similar , and no single mobile number has 2 Nono names.

-> To sign up in the application, OTP confirmatory message will be sent to your email.

-> No numbers (Nono) application is a paradise not only for Alzheimer's and kids , but for every human in the globe.

-> Nono application will boast the love and peace in the globe. It will upgrade the human memory and facilitate the communication in the current communication era.

-> This application, acts beyond magic with real breakthrough in IT platform.

-> The impact of Nono application is a disruptive technology in the IT technology.

-> The Nono application, is the finger print and the invention of a Neurologist, devoid his life to serve humanity in different prospective.