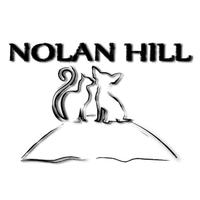 Nolan Hill Vet Hospital
Free Get
Nolan Hill Vet Hospital Description
This app is designed to provide extended care for the patients and clients of Nolan Hill Veterinary Hospital in Calgary, AB.

With this app you can:
One touch call and email
Request appointments
Request food
Request medication
View your pet's upcoming services and vaccinations
Receive notifications about.....hospital promotions, lost pets in our vicinity and recalled pet foods.
Receive monthly reminders so you don't forget to give your heartworm and flea/tick prevention.
Check out our Facebook
Look up pet diseases from a reliable information source
Find us on the map
Visit our website
Learn about our services
* And much more!

NHVH as a Corporation was created March 15, 2014. As a dream this venture was started May, 2009 when Dr. Danielle Rowe completed her studies at the Western College of Veterinary Medicine (WCVM). Upon becoming a DVM, Dr. Danielle Rowe started her career in the field of Veterinary Medicine. Dr. Rowe spent 7 years at Harvest Hills vet clinic as a Associate Veterinarian understanding the industry and becoming a great surgeon.

Davin Rowe, a business graduate along side his wife Dr. Rowe decided to embark on a new chapter in their lives. Coming together with strengths of their own created NHVH. Construction commenced June, 2014.

October 23, 2015 NHVH opened its doors to provide Veterinary and grooming services to the NW communities of Nolan Hill vet clinic, Sage Hill, Kincora & Sherwood and all surrounding areas.
Nolan Hill Vet Hospital 300000.0.93 Update