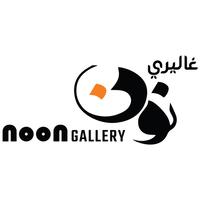 Noon Gallery
Not Available
Removed
from the App Store
Noon Gallery Description
التطبيق الخاص بغاليري نون بامكانكم الشراء من خلال التطبيق ومشاهدة اخر الاعمال الفنية الخاصة بغاليري نون وغيرها من مميزات الرائعة

(غاليري نون) مؤسسة غير ربحية، تسعى الى ترويج أعمال الفنانين التشكيليين العراقيين داخل وخارج العراق، وعرضها وتسويقها، بما يخدم الحركة الفنية ويرتقي بالانتاج والمنتج.

(غاليري نون) تجربة تقوم بها نسوة عراقيات داعمات للحركة التشكيلية في العراق، مؤمنات بالدور الرائد للفنان العراقي في المنطقة العربية، ساعيات الى رفع الوعي بأهمية الفنون التشكيلية في النهضة المجتمعية.

(غاليري نون) هو أحد نشاطات جمعية نون للثقافة والفنون، ويخضع لقانون المنظمات غير الحكومية رقم (12) لسنة 2010، ويلتزم بنصوصه.

(غاليري نون) مؤسسة عراقية تلتزم التزاماً كاملاً بجميع القوانين والقرارات والتعليمات التي تخص بيع وتصدير الأعمال الفنية الصادرة في جمهورية العراق.


NooN art gallery is a non-profit organization that aims to exhibit and market Iraqi fine arts, inside and outside Iraq, in order to enhance the art movement and promote both product and producer of fine arts.

NooN art gallery is an experiment carried out by Iraqi art loving women, who believe in the pioneering role of Iraqi artists within the Arab region, and aim to spread the appreciation of art as part of social development.

NooN art gallery is an activity carried out by Noon Association for Culture and Arts, and abides by the Iraqi Law of Non-Governmental Organizations (12- 2010).

NooN art gallery strictly abides by Iraqi laws, orders, and instructions concerning the sale and export of Iraqi fine arts.