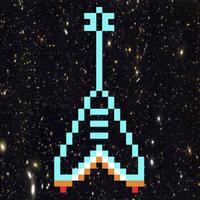 Note Shooter
$0.99
Note Shooter Description
Note Shooter is an educational game that allows players to learn their musical scales and arpeggios through a retro style shooter game. Shoot the correct notes to progress through the levels.

Can you master all your major and minor scales and chords?

You can check answers with the"?" button, but you will lose your points. Earning high scores will allow you to unlock new guitars to control.

This game is a great way to learn music theory and have fun at the same time!

Play over 40 levels and battle enemy aliens along the way.

As an Indie Developer, I encourage any feedback for development in future versions of this game. RetroEd can be contacted at retroedgames@outlook.com for support.




*Terms and Conditions: RetroEd reserves the right to make changes to this app at any time. RetroEd is not liable for any damage or injury that may occur while playing this game. This game may not be used for commercial purposes without the consent of the developer. Gameplay and game performance for "Note Shooter" may vary across devices, especially for older models of phones.
Note Shooter 1.2 Update
-Updated tutorial feature
More