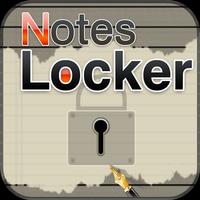 Notes-Locker
$1.99
Notes-Locker Description
Now need not to worry about your Notes security..
We have an app for you named:Notes locker

Salient Features:
1.Enhanced Security over the go:User can encrypt the contents,mail to his colleagues and can open that note in our application and view its original contents.
2.We have plenty of business themes for better look and feel.
3.The best thing about this app is the functionality of TTS(Text To Speech) using which we can listen to the content of the notes.
4.It provides the functionality of changing the font color,so now you can change the look and feel of your notes as you like.
5.App can change the font size also which enhances the easy content readability.
6.As well it provides the functionality of attaching the note to a message,email so that we can share the note with our friends.
7.User can share the text on his Facebook Wall or even tweet on Twitter.
Notes-Locker 1.2 Update
Make compatible with new devices and iOS
More