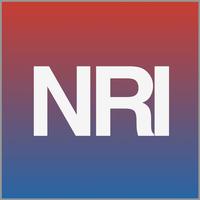 NRI
Free Get
NRI Description
App. is based on second edition of NEONATAL RESUSCITATION: INDIA textbook. NEONATAL RESUSCITATION PROGRAM is adopted by GOVERNMENT OF INDIA as a Nationwide Program incorporated into the National initiative of Facility Based New born Care Program (FBNC) in 2014. As India is country where still 76.2% deliveries are covered by skilled birth attendants, hence this program was developed to train both doctor and nurses (Considering nurses as important part of "Core Team"). This App. is one step further in our collaborative effort to reach each and every medical professional, attending Newborns. This App. is available on any smart phone. Will teach medical professional, "Newborn care and Resuscitation", will also guide them through actual management of Newborn.


APP. CONCEPT AND DEVELOPMENT
Dr. Satish Deopujari M.D., DNB. (pediatrics)

Dr.Chandrashekhar Fande
M.D. (Pediatrics), Fellowship in Neonatology


Dr. Vivek K Shivhare
M.D. (Pediatrics), Fellow Intensivist


OVERSEAS CONSULTANT
Dr. Edward H. Karotkin, MD


About RoundGlass Blossom:
RoundGlass Blossom is committed to enable every caregiver to run a smarter practice and deliver superior care to their patients. RoundGlass Blossom offers a comprehensive suite of solutions comprising of medical, educational and practice management applications designed to help caregiver at every step of medical practice to deliver best care. To know more, write to us at: blossom@round.glass.