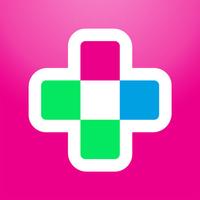 NUGL: Cannabis Technology
Free Get
NUGL: Cannabis Technology Description
NUGL is the world's first cannabis search app built for the people, by the people. Our goal is to build the most user-friendly app experience in the cannabis industry by listening to our users and giving them what they want. NUGL is the only cannabis search app that offers equal and unbiased search results. We don't sell top-spot listings or fake reviews, so our data stays true. Use NUGL to search for genuine user-rated dispensaries, strains, doctors, lawyers, cannabis service providers, vape shops, hydro stores, brands and more.

Join the revolution!

We love ALL user suggestions. Help us bring you the best experience we can by telling us what you want to see in future releases. Together, we can build the new standard in cannabis technology!