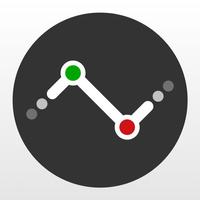 Numerics
Free Get
Numerics Description
Track & unify all your important metrics into personalized, live dashboards with Numerics.

EASY
Get started by adding a KPI widget to your dashboard in 3 easy steps:
1. Choose a pre-defined KPI template from a system that you use
2. Connect your account
3. Configure data options if any, tap 'Save'
You have your first widget on your dashboard! Repeat to add as many widgets in as many dashboards you need.*

LIVE
- Automatic updates keep your numbers live and always fresh while intelligently throttling queries to stay within API usage limits
- Double tap any widget to force an update immediately

VISUAL
- Not just numbers:
- Pie charts
- Gauges
- Timers
- Line graphs
- Funnel lists
- Month density graphs
- Day density graphs
- Text labels
- Number tallies with change indicators
- Multiple dashboards for multiple perspectives*
- Drag and drop to re-arrange widgets & dashboards
- Background colors to highlight select KPIs
- Image widgets to add a dash of your branding

WELL CONNECTED
- 50+ cloud service integrations
- 1000s of pre-defined KPI templates for business, productivity & analytics software
- Free form data: Create dashboard widgets out of any spreadsheet or CSV
- Big Data: Analyze your custom big data models via Google Big Query or Salesforce OQL
- Middle-ware: Bring in data from custom software or databases
- Custom API: Use the JSON connectors to connect to any custom application

OMNIPRESENT
- Make Siri aware of any metric in Numerics. Siri responds to your query with a quick spoken brief of current values. Works with AirPods & HomePod.
- Push Notifications - Get alerts to changes in key metrics
- Uniquely fine-tuned user experience for each iOS device screen size
- Keep track of numbers from the Lock screen in the Today view
- Quick access to dashboards with 3D Touch
- Multitask with Numerics in Split view / Slide over modes
- Spotlight search - Quickly lookup & jump to a metric
- iCloud Sync makes your dashboards available on all connected devices
- Handoff support provides a smooth continuous user experience when switching devices

WEARABLE
- A wearable micro dashboard on the watch, of your most important numbers
- Get to your one top metric just by lifting your wrist with Numerics complications for the Apple Watch. Numerics supports all watch faces and complication types
- Notifications on watch keep you aware of your progress
- Get your Numerics Siri briefings directly from the watch

SHARABLE
- Stream live dashboards for teams on large screens with Numerics on Apple TV
- Share dashboards as templates to get everyone on the same page*
- Present selected dashboards or metrics to external displays connected via USB C or Airplay
- Annotate & share dashboard snapshots with your finger or the Apple Pencil
- Drag and drop multiple KPIs using multi-touch to add them as snapshots in any other app

SECURE
- Secure by design - Direct device to service connections - A truly server-less system
- Secure sync via iCloud private DB
- Safeguard dashboards with Touch ID / Face ID
- Completely native iOS code

EXTENSIBLE
- Easy to integrate API
- Shortcuts app - Design custom briefing workflows
- Optional custom middle-ware server to connect to internal data stores

ENTERPRISE READY
- Available through VPP & ABM for Enterprise deployments
- MDM capable*

*Pro subscription required.

GO PRO
- Numerics Pro is an in-app subscription with a free 1 week trial. Pro unlocks all integrated services, allows creating unlimited dashboards & widgets and enables sharing of dashboard templates.
- The Free Lite version is limited to adding 3 KPIs on 1 dashboard.

Note: Numerics Pro is available as a monthly/annual subscription. Payments will be charged to your credit card through your iTunes account. Subscriptions will renew automatically unless canceled at least 24 hours before the end of the current period. Manage your subscriptions in iTunes settings after purchase.
Terms of use: https://cynapse.com/docs/numerics/legal/terms-of-use/
Numerics 6.0.3 Update
- Fixes an issue that caused Facebook widgets to error for some users.
- Fixed a bug that caused dashboard layouts to be misaligned on some iPad screen sizes.
New in 6.0
Ask Siri for a brief for your favorite metric
- Siri can now speak to give you a brief description of ANY metric setup in Numerics!
- Record a personalized phrase to add a metric to Siri. Just say the words and Siri responds to your query with a quick spoken brief of the current values. Works with AirPods and HomePod.
- Siri voice commands setup on one device are automatically synchronized to all your devices via Numerics iCloud Sync.
- Based on your Numerics usage frequency, Siri will learn to predict & recommend relevant Numerics shortcuts on your Lock screen or in search.
- Design shortcuts to give you a brief of selected metrics you use often with the Shortcuts app.
Enriched Watch app to motivate you to achieve your goals
- Re-designed to take advantage of the new dimensions of the display, Numerics for the Apple Watch Series 4 provides more information with richer detail.
- The zoom view offers a unique perspective for each metric with a supporting gauge visualization representing a comparative progress.
- Numerics now supports all the 8 complications on the new Infograph watch face. The carefully designed complication gauges present a unique view for each metric.
- Get instant access to your metrics using your Siri voice shortcuts on the Apple Watch. Voice commands setup for metrics on your iPhone, work on the watch out-of-the-box!
- Re-engineered background updates ensure your numbers are always up-to-date on the complication faces and in the app.
Track your KPIs using 2 new functional visualizations
- Gauge - Visually track your progress with gauge charts using data from your business applications.
- Timer - Track big goals and events by counting up or down to them with the new timer visualization.
New visualization support for existing services
- All custom API integrations - JSON, CSV, Salesforce, Big Query, Google Sheets, Excel & Amazon API Gateway now bundle the gauge and timer visualizations.
- Basecamp, Delighted & Pingdom have new pre-designed gauge and timer metrics.
New iPad Pro support
- Get a full view of your business with edge to edge Numerics dashboards on the new liquid retina displays of the iPad Pro.
- Use Face-ID to unlock Numerics on iPad Pro.
- When sharing a screenshot, double tap on your new Apple Pencil to switch between annotating and scrolling through it.
- Stream selected dashboards or metrics to external displays connected via HDMI or Airplay.
Support for iPhone Xs and Xr
- Full support for the new iPhone Xs & Xr screens.
- Improved FaceID support.
New Integrations
- Asana
- Baremetrics
- Google Calendar
- Hitsteps
- Linkedin
- Twitch
- Zoho Reports
Enterprise Ready - MDM capable
Numerics with MDM support now enables organizations to easily manage Numerics Enterprise across all teams through configuration policies.
Experimental Feature - Numerics on Apple TV in Portrait mode
Display team dashboards in a vertical setting with the new experimental Portrait mode in Numerics for Apple TV with full support for Siri remote. Turn the setting on and hold the Siri Remote in landscape mode to navigate through the app!
Other improvements:
- Widgets now automatically re-query (within API usage limits) when zoomed.
- Handoff from iPhone to iPad or vice-versa with iCloud Sync enabled.
- Zoom mode now shows the time passed since the data last changed. Tap on it to get the exact date time.
- Restyled Today widgets with more appropriate post-fixes.
- Restyled notifications with dashboard titles give richer context to the updated metric.
- Add an Intercom account using your Google login.
- Updated WooCommerce, Salesforce, Pingdom, Wordpress, YouTube to support their latest APIs.
- Removed some Facebook, Trello, Pinterest widgets due to APIs deprecated by these services.
More