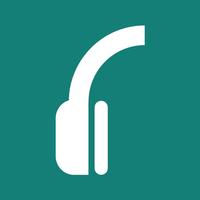 Nusantara Audiobooks
Free Get
Nusantara Audiobooks Description
Don't have time to sit down and enjoy your favourite books? Fret not! Nusantara Audiobook is the first local audiobook platform in Malaysia. Listeners are able to enjoy listening to whole books with just a simple download from the Nusantara Audiobook phone app. You just have to have a smartphone, and a pair of trusted earphones, to enjoy listening to mind-enriching audiobooks. You can now enjoy your favourite audiobooks while driving, being stuck in a traffic jam, jogging, sitting in that long train ride to work, or doing anything at any time of the day.

Nusantara Audiobook aims to be the premier regional audiobook platform offering audiobooks in the languages of English, Malay and Indonesian. Type of audiobooks include Western and Eastern enlightening books, biographies, and great classical and modern literature. To capture the market of non-English speakers of the Nusantara region, Nusantara Audiobook features many translated works as accessible audiobooks. For 2017, our list of audiobooks include the Malay translations of Discourse on Method, Treatise on Toleration, Anatomy of Revolution, From the Sultan to Ataturk, An Imam in Paris, Suharto: A Political Biography; Malay and Indonesian literary works of Hikayat Hang Tuah (The Epic of Hang Tuah), Salina, Cinta Itu Luka (Beauty is a Wound), Ranjau Sepanjang Jalan (No Harvest but a Thorn), Sejarah Melayu (The Malay Annals), Habis Gelap Terbitlah Terang (From Darkness to Light) and Tenggelamnya Kapal Van Der Wijck (The Sinking of Van Der Wijck).

Download Nusantara Audiobook now to enjoy the limited promotional free audiobook downloads!
Nusantara Audiobooks 1.2.2 Update
Improve app loading time and performance.
More