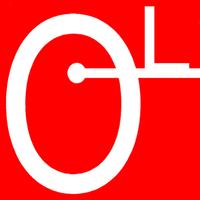 Offer Locator
Not Available
Removed
from the App Store
Offer Locator Description
Discover Offer Locator, the easy way to put in touch stores and customers:

- Whether you are a store owner or shopper/customer, the OFFER LOCATOR interface is simple, intuitive and without middlemen.

- If you are a shop owner, it will give your business more visibility and you will make more deals.

- if you are a seller/customer you'll find out more shopping possibilities at its best price near you with all advantages of the traditional commerce.

- Find out shops near you (or in your favorite locations) with discounted rates.

Build wealth in your neighborhood and city; build wealth in the community where you live.

In order to simplify the management of the application, the enrollment process is unique for sellers and customers. You only have to specify your nickname and optionally, a personal picture (for instance, your business logo, the shop window, the store's interior –if you are going to publish offers- and whatever of your choice if you're a customer).

If you're a seller, you can publish one offer per category in one or several shops (or locations) in order to be available in one or more places for a certain amount of time. To do that, is necessary to specify the offer's lifetime (one day or interval days where could be available to the public), the offer's text and a picture/photo of the offered product. Once you complete this information, you will publish your offer at once without middlemen and if you wish (or match your needs, for example, if the product is sold out), you can cancel it at anytime.

If you're a customer interested in receiving personalized offers, you have to choose the categories of those products -you may want to receive info- and specify your current location (or favorite locations): In auto mode, the search will performed by one place through the geolocation system of the device and in manual mode, the search will be performed by one or more places of your choice -as your favorite locations- to receive available offers from those locations. In auto mode, it will search offers from the current location of the user. In manual mode, will search in all the locations you've specified as favorites. In both modes, the search will be performed within the range specified by the customer (up to two thousand meters). If there are products that match your needs within your range and position (or within the range and position of your favorite locations/zones you set); Offer Locator will inform you about all available offers (shop's/business name & logo picture, store location, offer's text and a zoomable image of the offered product).

If you like a seller, you can add it to you favorites and you'll receive all the offers published by the seller (including those categories that don't match your preferences ).

If a published offer is misleading or does not accomplish the publishing terms & conditions, it can be reported by the customer. To ensure you're a valid user you must register with your phone number and it will be verified by the system. This data is only collected for that purpose and will not be unveiled or shared with third party companies or others.

Offer locator is addressed to the proximity trade. It will inform to the users about all available offers –they might be interested in- at anytime and anywhere (current location or favorite locations).
Offer Locator 1.0.4 Update
- Added improvements on the app's behaviour.
- The most recent offers published are sorted by date. The most recent are listed first.
More