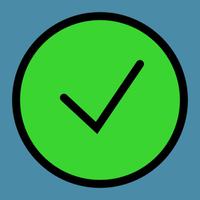 Once A Day
Free Get
Once A Day Description
Plan and track your exercise routine with ease. Simply add an exercise, specify how often you'd like to do it, and enter a baseline (amount of reps, miles, etc.).

If you'd like, you may specify an increment that is automatically added to your baseline for the exercise every time you complete it.

Once you finish the exercise, tap the check mark if you've completed the amount shown, or tap the "custom" (slider icon) button to enter the amount you actually did.

Everything you complete is automatically logged so you can view your progress.

That's it, now go exercise!

————————————————

Add notifications to your workouts with Premium mode!

Want to remember when you've got to work out? Set a notification! With an inexpensive one time purchase, you will have access to this as well as future features.

Premium will also remove ads, and give you more Premium features as they come, without any extra purchase! If you've got Premium, you've got it all and more.

————————————————

Feel free to contact me via email (me@acapplications.com) if you have further questions, comments, bugs, or features you'd like to see added!
Once A Day 2.0 Update
New Premium feature! Take a picture of yourself every day, and create a time-lapse with those pictures to show your progress!
More