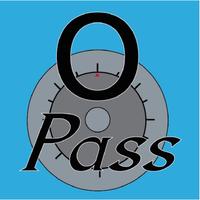 oPass Personal
Free Get
oPass Personal Description
oPass Personal is the fast, easy, and secure way to keep track of your accounts and passwords. The app is designed specifically for the iPhone, providing the highest possible security for your passwords and account information.

- Fast and easy
- Organize your accounts and passwords
- Always have your passwords and documents with you
- Never worry about forgetting passwords
- Makes it easy to use good passwords
- Uses iPhone security, designed to stop the most sophisticated attackers
- No data collection: The app does not scan your phone or collect data from your phone
- No registration: You don't provide an email address or any information about yourself
- No setup: The app can be used immediately
- No ads: The app does not display ads
- Free: The app is free for 20 accounts. If you want more, simply pay the one-time In-App Purchase fee of $0.99 for an unlimited number of accounts

Features

- Keep notes with your accounts
- Attach documents to your accounts (screenshots, photos, and PDFs, with import and export)
- Create your own categories
- Search accounts
- Choose your own passwords, or use the app's secure password generator
- Useful for all kinds of sensitive information – passwords, lock combinations, social security numbers, etc.
- See multiple views of your accounts - by category, by most recently accessed, by password age, etc.
- Lets you click on website addresses or phone numbers directly in the app, so you can immediately go to a website or call a phone number from an account

Security

- Stores your accounts and passwords on your iPhone, never in a website or someone's cloud
- Never sends your data anywhere, keeps everything on your phone
- Protects your passwords if your phone is lost or stolen
- Protects your passwords in backups (iTunes and iCloud)
- Prevents access to the app if you let someone use your phone (Touch ID/Face ID are supported)
- Uses Apple's iPhone Data Protection, providing the highest possible security for your accounts and passwords
- Built 100% on Apple software, using no open source or third-party software libraries, which could collect information about you or steal your account information

More information about the app is available at https://opassapp.info.
oPass Personal 5.0 Update
- Save documents with accounts (screenshots, photos, PDFs)
- Improved username and category selection
More