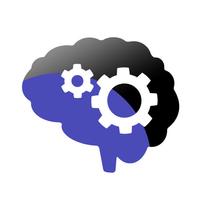 Opti Confidence
Free Get
Screenshots for iPhone
More Screenshots for iPad
Opti Confidence Description
**This application requires a subscription with Opti Brain to use.

**This application also requires an external accessory that senses your brain activity to use. Compatible brain sensing hardware includes:
-Muse Headband,
-Smith Lowdown Focus Glasses powered by Muse

The brain sensing hardware will connect your brain activity to this app and help you BETTER YOUR BEST™ by training your brain to reach its optimum performance pattern! Visit MyOptiBrain.com and purchase a subscription to learn to reach your optimum potential today!

The Opti Confidence app is produced by Opti Brain, a company dedicated to performance optimization. Opti Confidence features our Confidence brain training algorithm. Confidence is a brand new algorithm that combines the Train algorithm and the Calm algorithm together (previously known at the Synergy and Serenity algorithms in Opti Train). It teaches the brain to decrease in activity as well as synchronize. This algorithm is popular when a student has mastered both Opti Train and Calm algorithms and wishes to continue their journey. In addition, this algorithm was developed with office/executive performance in mind. The Train algorithm trains your brain to reach its optimum performance pattern and Calm trains you to decrease your brain activity. The combination of the two in the Confidence algorithm trains you to BETTER YOUR BEST performance while maintaining a calm and efficient mind. This allows you to always be performing your best for a great deal of time without your mind growing fatigued.

Opti Confidence offers visual feedback to guide your brain to an optimized brain pattern in the form of a percentage score, a playing/pausing video, or a color-changing brain representation. When the video is playing, when your index is higher, when the brain is completely colored you have found your Confidence. Visual feedback is ideal to use while sitting still when you are thinking meditatively about an upcoming performance. Opti Confidence also offers audio feedback in the form of music increasing or decreasing in volume to guide your brain. When the music is the most quiet you have found your Confidence. It is ideally used while in motion to BETTER YOUR BEST™. For example, let your favorite music (chosen from your personal iTunes library) guide your brain while putting a golf ball, shooting at a target, or throwing a pitch. The more you train with Opti Confidence, the easier it will be to identify your best performance brain pattern. Then take your Opti Confidence best pattern to your performance. If you don't remember, your brain will!

Opti Confidence's sister app Opti Brain allows you to view the brain maps from your trainings. When you save a training it becomes available to be mapped in Opti Brain. To see how much Confidence was present in your training, select the brain icon featuring the same purple color theme as Opti Confidence on the setup screen in Opti Brain.
Opti Confidence 1.0 Update