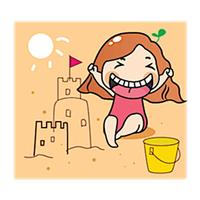 Orange Hair Girl And Summer
$0.99
Orange Hair Girl And Summer Description
The summer of the orange hair girl: She sunbathed by the beach and enjoyed the waves. She's angry when she's hot but she's glad to have ice cream, watermelon
Do you want to impress your friends ? Now you can enhance your chat with Orange Hair Girl And Summer.
Make your conversations cuter with these stickers!
Orange Hair Girl And Summer 1.0 Update