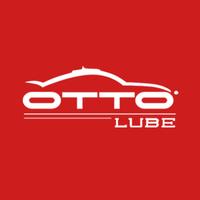 OttoLube
Free Get
Screenshots for iPhone
More Screenshots for iPad
OttoLube Description
We are a fast-growing company based in the UK with our parent company GIL (Golden International Lubricants) being based in the UAE. Being the manufacturers and sole distributors of Otto Lube, we have the great chance to introduce our exclusive range of lubricants, formulated with a unique virgin base blend.
We are a dedicated team made up of experienced enthusiasts with deep roots in the Automotive and Lubricant industry, our individual team members all have diverse sets of skills contributing to a common cause, "creating an oil brand whose performance speaks for itself".
Together we have combined our range of skills and expertise acquired over the years alongside GIL's own manufacturing experience since 2008 and formed Otto Lube. We are equipped to produce premium quality lubricants, so when it comes to engine oil rest assured your engine is in safe hands.
As modern engines have become more technologically advanced with various performance boosting mechanisms all of which have sensitive oil requirements, superior oil quality is essential to sufficiently lubricate crucial engine parts during high-pressure combustion across wider temperature ranges.