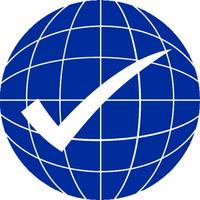 Oversight Data Collection App
Free Get
Oversight Data Collection App Description
Oversight's web based solutions use smartphones and tablets to record the physical actions and observations performed by mobile workers. This is done using Oversight's Mobile Worker Connection software, which requires two pieces of software: the Data Collection App (DCA) and the Web App. This app is the DCA.

After registration (for more information contact info@oversight-inc.com), the DCA links automatically with the Web App. The Web App processes the collected data to create the reports and send the alerts.

These data are processed and stored in each client's secure website. Authorized managers may create their own interactive reports (anytime, anywhere) that show:

Who: The specific name or crew names of those individual(s) performing the activity.

What: What specific activity was performed, regardless of whether it was a routine task or a non-routine incident? What equipment was used?

When: When did the activity start? End? How long did it take? How much travel time? What was the total on-site time?

Where: Where did the activity take place (including GPS)? Which construction site? What property? What home?
Oversight Data Collection App 1.0.4 Update
Bug Fixes & Added feature:
- Remember Collected Data Locally
More