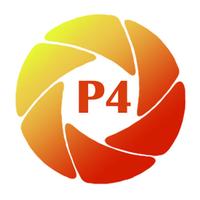 P4 iAnalyzer
Free Get
P4 iAnalyzer Description
App for Canine iPhoto P4 Elisa System for Quantitation of Progesterone

The user takes a photo of the results obtained from the "Canine iPhoto ELISA System", selects the photo and analyzes the results using the "P4 iAnalyzer" app.

The photo is taken within the "P4 iAnalyzer" app with the iPhone on the kit box so that there is fixed focal length & controlled lighting. Taking the correct picture on the kit box is part of the app.

The "P4 iAnalyzer" app does image analysis of the photo which includes 3 standards and the sample. The "P4 iAnalyzer" app calculates the progesterone concentration of the sample by interpolation of the sample on a curve of the standards.