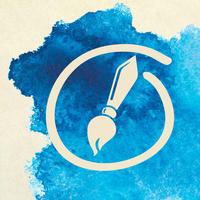 Paint - Sketch,Color & Doodles
Free Get
Paint - Sketch,Color & Doodles Description
Have you ever finished a masterpiece and wanted to relive how your precious work of art came to be? Then you're going to love the app "Paint – Sketch, Color & Doodles".
Doodling is a great way to pass the time and take notes, it can help you improve your artistic skills and develop some fun ideas too.
Choose a color, Relax and let your finger or stylus do the thinking!

What you can do with this app:
• Learn to Draw, Color or paint them with any colors you want.
• Draw & paint any picture.
• Draw any image with any color you want.
• Custom settings for color pencil, pastel & brush.
• Share it with friends in facebook & twitter.
• Save it to your camera roll.

Utilize this application for how to draw simple shapes. Save your doodles and share whenever you want.