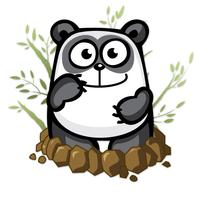 Panda Emojis
$0.99
Panda Emojis Description
Do you love cute little Panda?

There are numbers of reasons why it's fun to send a little Panda emojis like these emoticons in your text message. Maybe you just want to add this emoticon's invariable cuteness to your messages! Panda Emoji makes expressing and sharing your mood super fun and easy.

These panda emoticon are cute and often used as a general expression of cuteness, endearment and friendship love. You can see different kind of vivid dynamic emotions shown by this panda either by yourself or share with others. If you think it's cute, share it with friends! User can share panda stickers on any social platform like Whatsapp, Facebook, iMessage, Instagram and many others.


In order to use any third-party emoji keyboard, Apple requires users to "Allow Full Access" in keyboard settings. There is no way around this and is a requirement of iOS. We want to assure you we DO NOT collect any personal information that you type. We take our users' privacy extremely seriously. For anyone who is concerned about allowing this app full access to your keyboard, you can simply open the app and share all of the emoji directly from the app itself.

Choose your panda emoji and instantly let your friends know how you're feeling.

Love sharing Panda Emojis? Then be sure to check out our other fab Animal Emojis apps...!
Panda Emojis 1.2 Update
-General App Improvements
-Compatible To Latest iOS Version And Devices
-Optimized Performance
-Added New Screenshots
More