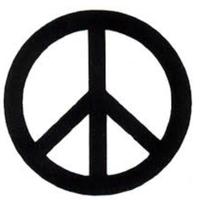 Peacelovebeanie
Free Get
Peacelovebeanie Description
Official beanie of the #IDWP project.

#Hats4Hats™ - for every beanie sold we donate an identical vibe infused beanie to a homeless soul...

This app contains features such as Maps, contact us page, Facebook feeds to keep the customer updated, information page and also a gallery for customers to view our images. This app is also capable of of push notifications, so we can send you information directly to your phone notification page (lock-screen) so you never miss out on our news.

Peace and Love - what the world needs now...
We decided to infuse a simple hat with colossal amounts of positive karma and altruistic vibes,
and use it as a vehicle to create real change in the world.
5% of the sales from each beanie goes to the Red Elephant Foundation,
which is determined to empower women and young girls globally.
We are the "official" beanie of the I Declare World Peace Project, which is the worlds largest art project and is focused on raising global peace consciousness.
In addition, we created #Hats4Hats™ to provide warm cozy hats to homeless souls across America.
For every Peace and Love Beanie sold, we donate an identical hat.
So you are not only buying a beanie for yourselves or a loved one, you are also buying a beanie for a
soul out there who could really use some extra warmth.
Its The Beanie Revolution, will you help us change the world?

The Beanie Revolution!

We named our blog and newsletter The Beanie Revolution because we hope to create change in the world with a simple but amazing knitted hat. 5% of the proceeds from each beanie sold is donated to the The Red Elephant Foundation, learn more about them at www.redelephantfoundation.org

The I Declare World Peace project recently endorsed our beanies as their "official" beanie, check out these guys at www.Ideclareworldpeace.org

With our #hats4hats™ program, for every beanie sold, we donate an identical beanie to a homeless soul. As we evolve organically we hope to do more than offer a little warmth - Dream big - start small.

Follow our story, sign up for our newsletter, read our blog, whatever you do, make sure you keep in touch...

steve jobs — 'the people who are crazy enough to think they can change the world are the ones who do.'

Awesome handcrafted high quality beanies destined for global recognition.
Peacelovebeanie 1.3 Update