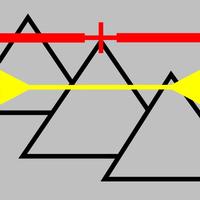 PeakPal
$1.99
PeakPal Description
PeakPal is a backcountry height comparison and slope angle measurement camera app. The iPhone motion processor is used along with the camera to compare the height of a distant object.

PeakPal can be used as a simple "mountain climbing advisor". Determine if you are on the highest point of a mountain. Prove you were on the highest summit by taking a PeakPal, data-embossed photo. Determine if you are on a slope that might avalanche (angle text background turns red if slope between 30 and 45 degrees). Know how steep the slope is that you are climbing (or running, if you are a mountain runner). See if incoming clouds are higher or lower than you.

This app was developed by an Alaskan peakbagger for backcountry travelers. Decades of climbing and decision making in Alaska's mountains led to the development of this iPhone app.
PeakPal 4.2 Update
Rebuild to ensure compliance with iOS version 12.1.
More