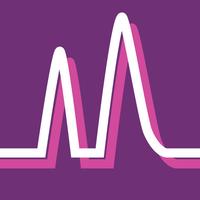 PeakTrakMobile
Free Get
PeakTrakMobile Description
Teledyne Isco Chromatography Systems Remote Control

This application allows for wireless remote control of Teledyne Isco chromatography purification instruments via Apple iPad, iPhone, and iPod Touch mobile digital devices.

Stay in touch with the purification run in progress by monitoring the real time chromatogram and system status messages. If necessary, pause the system (an isocratic solvent hold), change the solvent composition, or change the run time for improved results or time-saving efficiency. Other remote control options include resetting or fast forwarding the run, and changing fraction collection parameters on the fly.

At the end of the purification run, the mobile digital device displays the chromatogram and the collection tube map until cleared. This display facilitates the removal of fraction tube racks for evaporation — without creating paper waste from tube map printouts.

Remote communication requires the Teledyne Isco system and mobile digital device to share a common network with wireless access in the remote locations.

Compatible automated chromatography systems are the ACCQPrep HP150, ACCQPrep HP125, CombiFlash EZPrep, CombiFlash Torrent, CombiFlash NextGen models 100, 300, and 300+. Legacy chromatography products such as the CombiFlash Rf+ PurIon, CombiFlash Rf+ Lumen, CombiFlash Rf+, CombiFlash Rf 150, CombiFlash Rf 200i, CombiFlash Rf 200, and CombiFlash Rf 75 are also compatible with this app if the PeakTrak version Installed on the system is version 2.1.12 or higher.
PeakTrakMobile 1.1 Update