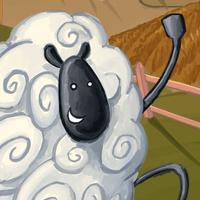 Peek A Boo Farm Yard
$1.99
Peek A Boo Farm Yard Description
This is the most exciting Peek A Boo App available. The trick of this App is it utilises the Smart Cover for your iPad. Simply lift the first third of the Smart Cover and peek under the cover to unlock your device and you will get a surprise farm yard animal appear on you iPad.

If you don't have a Smart Cover don't worry, tapping on the screen has the same effect, and is just as much fun.

With silly sound effects and 6 different farm yard animals and the farm scene at three different times of day, (day time, night time and sun rise) you're sure to have a great time with your toddler with this game.

To enable the Apps use of the Smart Cover unlock experience in the App, be sure to enable the lock / unlock setting of your iPad under the general settings menu.
Peek A Boo Farm Yard 1.6 Update
New sounds for Dog and Pig
Fixed non-appearing animals
Text now all capitals
More