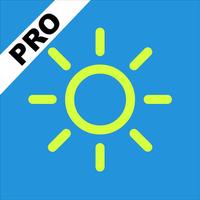 Photo Video Locker Vault Pro
$1.99
Photo Video Locker Vault Pro Description
Photo Video Locker Vault Pro is the best MOST STABLE ,FULL FEATURED PHOTO HIDING APP ON THE APP STORE TODAY!

• Featured in over 10 Print Mags
• Featured as the best Photo Hiding App in iOS

Note for Current Users: Just swipe your finger on the city name at the top to access your pics again!

INCLUDES A FULL VERSION WEATHER APP IN THE FRONT! FULL WEATHER APP IS INCLUDED, not to mention tons of features to give you the best app experience.

Buy it for the App or buy it for the Photo & Video Hiding! Either way, you win!!

Now you can ly hand anyone your phone without worrying about curious & snooping eyes!

Photo Video Locker Vault has one of the best known stealth modes in any Photo hiding application on the App Store. We guarantee it.

# WHAT CAN I DO WITH IT #
• Hide Ex-Boyfriends Pictures
• Hide Ex-Girlfriends Pictures
• Hide Guy's Night Out pictures
• Hide Bachelor Parties
• Hide Bachelorette Parties
• Hide Sorority Pictures
• Hide Fraternity Pictures
• Hide Honeymoon Trips Pictures
• Hide Clubbing Pictures
• Hide Pool Party Pictures
• Hide Tattoo Pictures
• Hide Pictures that you don't want to show around
• ANY Pictures you want to hide

### UNIQUE FEATURES ###
What makes Photo Video Locker Vault Unique?
Photo Video Locker Vault HAS A FULL FEATURED WORKING WEATHER APP IN THE FRONT-END to act like a weather app to most people!
Yes, that's right... a fully functional live updating color-coded weather app with amazing accuracy to fool the people around you that this app is JUST a Weather App!!!

What does that mean to you? --> it means that anyone who picks up your phone and opens the application Photo Video Locker Vault , its only a nicely designed weather app! Only a secret gesture will unlock it to the Secret Photo albums.

Photo Video Locker Vault was made to protect your privacy in a BIG way!

# iOS FEATURES #
• iOS 11 Tested and Supported (Large Screen Support)
• Retina Display Ready
• FULL FEATURED – Only limited by 1 album and 25 picture!
• THE MOST STABLE APP FOR PHOTO HIDING ON THE APP STORE!

# SECURITY FEATURES #
• Full Version Clear Weather app as Decoy! So when anyone else picks it up…it's only a weather app
• Complete Separate data store from iPhone – so guaranteed to never cause a mixup!
• Std 4 Digit PIN Passcode, just like iPhone restrictions screen.
• Protection against unauthorized break-in attempts
• 2 Account Levels • Administrator & Decoy…each with separate passwords!
• Administrator mode – Enter THIS passcode & you have full control to secret photo albums & photo's
• Decoy mode – Enter THIS passcode & only pic you would want the public to see are shown!
• "Save Your Soul) mode – Enter THIS passcode and instantly everything is gone! We mean Everything! There is no turning back! All users will see is a blank album!
• Granular Security features – Automatically Delete any particular Album or the pictures within it on incorrect password break-ins.

# MAIN FEATURES #
• IMPORT FROM CAMERA
• IMPORT FROM IOS PHOTO LIBRARY APP
• Discreet Icon and App Name.
• ADMIN PASSWORD RECOVERY OPTION
• UNLIMITED ALBUMS
• CUSTOM ALBUM COVERS
• UNLIMITED PHOTO'S
• IMPORT ALL PHOTO'S FROM APPLE'S PHOTO'S APP AUTOMATICALLY
• IMPORT ONLY PICTURES, ONLY VIDEOS OR BOTH
• MOVE PICTURES FROM ONE ALBUM TO ANOTHER
• SUPPORTS COPY & PASTE
• SMOOTH THUMBNAIL GALLERY so you can easily view the pictures
• CAMERA APPLICATION BUILT-IN
• VIDEO APPLICATION BUILT-IN
• SLIDE SHOW MODE to play all your Photo's when showing friends
• SLIDESHOW MUSIC
• SLIDESHOW TRANSITIONS & EFFECTS
• EMAIL MULTIPLE PICTURES in a single email.
• WI-FI WEB ACCESS to any computer on the same Wi-Fi.
• View pics from iPhone directly on your large screen desktop browser.
• SAVE IMAGES BACK TO IOS PHOTO LIBRARY
• SHOW OR HIDE DECOY WEATHER APP OPTION

Note:
1. If there is anything you want us to change or fix, please let us know... Just email us!
Photo Video Locker Vault Pro 2.0 Update
NEW: iOS 11 Ready!
NEW: Updated & Modern UI
FIXED: Get Your Photos back!
FIXED: Decoy Mode!
More