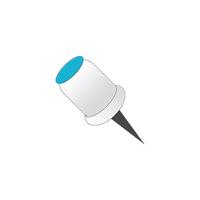 Pinpoint 311
Free Get
Pinpoint 311 Description
Pinpoint 311 is the easiest way to report any non-emergency problem- anywhere, anytime.

Pinpoint 311 delivers it for you, urgently, to get resolved by those who need to fix it: your city or community, your federal, provincial or state authority, a private property manager. Pinpoint 311 gets it to those who need to know about it.

Pinpoint 311 is anonymous and secure. No registration, no fees, no advertising, ever.

Use the app to take one-touch photos of a problem, or take a moment to describe it. See your report live on the pinpoint311 website where others can see it, comment on it and vote for it.

Pinpoint 311 works behind the scenes to deliver your report to existing 311 and other incident tracking systems- making it easy for cities and property managers to get action started on resolving your problem. Track the progress of the problem in the app or online at pinpoint311.com

• One touch photo – touch, click, done.
• Quickly describe any problem – with or without a photo
• Include a photo from your gallery, or use your camera
• Share your problems with anyone securely
• Make and share private notes about locations on your travels
• Work with volunteer groups by including #tags
• Report suspicious activities, nuisances and common problems
• See your reports live at pinpoint311.com – visit to learn more

Love your community? Use Pinpoint 311 to make it safer, cleaner and better.
Pinpoint 311 3.0.1 Update
Update to improve secure sharing with friends
More