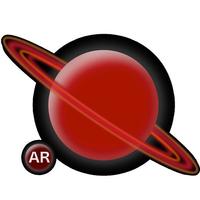 Planet X Augmented Reality
$0.99
Planet X Augmented Reality Description
Planet X augmented reality recreates the entire sun solar system and allows you to explore the planets like never before. Planets get bigger and more real as you walk towards them.

Planet X has been optimised for the newest AR capabilities offered by iPhone X, up to iPhone 6s.

Features:

•Experience the power of Augmented Reality from within your house.

•Learn More and discover what is so special about each planet.

•You can also determine the speed of earth traveling around the sun. One normal year can suddenly become as quick as 60 seconds, which let you see how fast or slow are other planets compared to earth.
Planet X Augmented Reality 1.0 Update