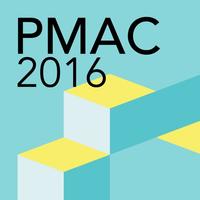 PMAC 2016
Not Available
Removed
from the App Store
PMAC 2016 Description
The Prince Mahidol Award Foundation, in partnership with the World Health Organization, the World Bank, the Global Fund to Fight AIDS, Tuberculosis and Malaria, the Japan International Cooperation Agency, the U.S. Agency for International Development, the China Medical Board, the Rockefeller Foundation, the National Institute for Health and Care Excellence, the Bill & Melinda Gates Foundation, and the National Evidence-based Healthcare Collaborating Agency are honored to invite you to attend the Prince Mahidol Award Conference 2016 on "Priority Setting for Universal Health Coverage". The conference will take place January 26-31, 2016 in Bangkok, Thailand. The 2016 conference will focus on priority setting in the context of Universal Health Coverage (UHC) by discussing important issues, such as exploring how to organize priority setting, linking research and UHC policy, and sharing experiences of priority setting mechanisms between countries.

The event includes: Keynote Speeches, 5 Plenary Sessions, Interactive 15 Parallel Sessions, Conclusion and Recommendations, Bangkok Statement, Field Trips, Side Meetings, Exhibitions, Poster Displays about Case Success Stories, Book Launch, and Art Contest.
Features include: Schedule, Attendee List, Keynote Speakers and Speakers Information, Documents, Interactive Q&A during Session, Messaging between Participants, On-site Information, and Live Polling

Download the App a few days prior to the conference and experience the PMAC 2016 EventApp.
See you very soon in Bangkok, Thailand!