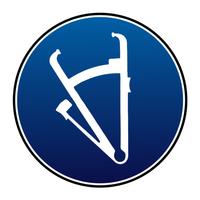 PolCalc (International Version)
$0.99
PolCalc (International Version) Description
This app will calculate your:

- body fat percentage
- body density
- Total Body Fat
- Total Lean Mass
- Ideal Weight
- Excessive weight
- Min. Lean Weight
- Max Lean Weight

(based on Jackson & Pollock 7-point skin fold protocol).

It also calculate:

- Body Mass Index (BMI)
- Waist/Hip Ratio
- Blood Pressure Conditions
- VO2 Max (12 minutes)
- VO2 Max (15 Minutes)
- Resting (basal) metabolic rate
- Body Fat (Military protocol)
- 1RM, 5RM, 10RM, 15RM

It is intended for use by anyone who worries about health! as well as professionals that need to calculate these variables when doing physical evaluation in gyms, colleges, hospitals, etc.

You can share your results via Facebook, twitter, Email, SMS, Airdrop or copy to clipboard to paste later on other apps.

SImple insert the values required (sometimes measured with the proper tool) and click the button, simple as that!
PolCalc (International Version) 4.0 Update
- New icon
- Bigger screens support
More