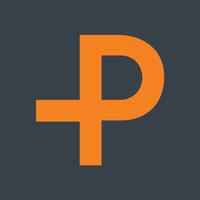 PosApptive POS - Point of Sale
Free Get
Screenshots for iPhone
More Screenshots for iPad
PosApptive POS - Point of Sale Description
PosApptive POS - Point of Sale

The modern electronic point of sale solution (ePOS), whatever your business, wherever you do business. Realise the full potential of your iOS device by turning it into a fully featured POS system (point of sale register).

The cloud-based POS platform which offers an easy solution to deploy, manage and scale all without the complexities of an IT infrastructure.

Fully customisable, easy to set-up, cost effective, efficient and reliable. Intuitive setup process and simple management tools.

PosApptive - Point of Sale (POS) suits any sector from the sole trader barber to multi-national restaurants. Run your entire business from your iOS device.

Have a question or want help getting started? Contact us and we will be more than happy to help:

https://www.posapptive.com/contact/


GET STARTED

- Download and login using our demo account (no need to register) to explore the basic features of PosApptive - Point of Sale POS

OR

- Sign up for a free trial account (no fees, no commitment, no payment details required) and explore our software unrestricted and free of charge for 14 days

OR

- Sign in with your existing account and turn your iOS device into an additional till register instantly


FEATURES

The one stop shop for all your POS business requirements:
POS | Online Ordering | Bookings | Website

- POS: Fully featured cloud-based electronic point of sale system (POS)

- WEBSITE: Create and customise your website all from your mobile device, changes appear instantly.

- ONLINE ORDERING: Allow your customers to create online orders, no commission!

- BOOKINGS: Schedule upcoming appointments, allow customers to book services and appointments using the self service web app. From booking a table to booking a salon appointment, supports full customisation of bookings

- OPTIMISED FOR iOS: Designed from the ground up for mobile devices

- ONE PLANE: Manage your entire business from a single device - from setting up, taking orders to reporting

- HARDWARE SUPPORT: Connect unlimited number of printers, cash drawers and card readers. Easily manage your hardware across your entire business across all your outlets. See our list of supported hardware

- OFFLINE MODE: With automatic queuing and synchronisation you can be assured your business can keep taking orders on the POS even without an internet connection

- PAYMENT INTEGRATION: Ensures a faster, seamless payment integration - Setup multiple payment methods. Take payments without having to key in order values or leaving the app - eliminating the possibilities of errors. See our list of supported payment providers

- EASY SETUP AND MANAGEMENT: Your entire business can be setup and managed all within the app. Built in wizards and setup screens to guide you through the entire setup process to get your POS system configured

- CUSTOMER MANAGEMENT: Manage your customers to build stronger relationships for higher retention rates. Easily add new customers and using routing information calculate location based charges such as delivery costs

- CUSTOM RECEIPTS: Using our simple receipt creator you can define your receipt layouts, create multiple receipt layouts based on your business needs

- ORDER HISTORY: Track order history for customers, our unique order searching and filtering allows quick and easy order management

- REPORTING: Quickly view your entire business across all outlets. Dashboard view provides a snapshot of your business, adjust the filters to expand or narrow the current view of your business

Supported Business Types
- Restaurants, Bars, Cafes, Nightclubs, Pubs, Hotels, Salons, Barbers, Gyms, Retail

Supported Payment Providers
- iZettle, Paypal Here, SumUp, Paymentsense, EVO Payments

Supported Printers (LAN, WLAN, Bluetooth and USB)
- Star Micronics and Epson Thermal and Impact Printers (see https://www.posapptive.com/ for supported models)

Supported Cash Drawers
- RJ11 Cash Drawers attached to a supported printer
PosApptive POS - Point of Sale 1.2.1 Update
PosApptive POS - Point of Sale
Realise the full potential of your iOS device by turning it into a fully featured POS system (point of sale register).
The one stop shop for all your POS business requirements:
POS | Online Ordering | Bookings | Website
PosApptive - Point of Sale (POS) suits any sector from the sole trader barber to multi-national restaurants. Run your entire business from your iOS device.
Whats New:
■ Email Receipts, now you can go paperless and send receipts to your customers by email
■ Few UI tweaks to keep things looking sharp
■ Bug fixes and and performance improvements
We're always improving PosApptive and we update our app regularly. To keep up to date with the latest features and fixes, remember to keep automatic updates turned on.
Please do continue letting us know your thoughts, we're continuously looking to improve the app experience based off your feedback.
Have a question or want help getting started? Contact us and we will be more than happy to help:
https://www.posapptive.com/contact/
Thank you for using PosApptive!
More