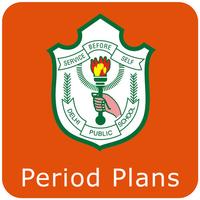 PP-DPS JAL
Free Get
PP-DPS JAL Description
The World's Best School



It's a (virtual) school that extensively and continuously handholds parents to become the best teachers for their children and makes their homes the best-suited school for their children.

First of its kind, anywhere in the world, it's the model of next-generation school system - the way educated parents will educate their children. Lesson Plans will kick start the most expansive and potent movement for social progress!

PP-DPS JAL is the way to understand and resource yourself with strategies and means to best supplement and complement your children's school education!

PP-DPS JAL is a curriculum-specific (e.g., CBSE, ICSE, IGCSE) unique and (world's first) learner-centered content, activities, exercises and conversation service - offered online and periodically offline.

Publisher - Nextgen Books Pvt. Ltd.
Powered by - IYCWorld Soft Infrastructure Pvt. Ltd.