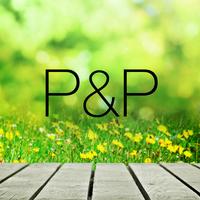 Present and Peaceful
$1.99
Present and Peaceful Description
Enjoy the many physical and emotional benefits of guided meditation with the Present and Peaceful app. Present and Peaceful was developed by Dr. Tanie Kabala, a clinical psychologist with over ten years of experience using meditation to help her patients relieve stress, sleep better, reduce symptoms of depression and anxiety, and achieve a greater overall sense of well-being.

Present and Peaceful offers an introduction, in which Dr. Kabala describes the benefits of regular meditation, and three diverse guided meditations of varying lengths. First, there is a mindfulness meditation, a deeply calming practice that focuses on attending to the breath and relaxing the body. Next, there is walking meditation that allows the listener to experience the benefits of meditation while enjoying the experience of movement. This practice is excellent for those who struggle with "sitting still." Present and Peaceful concludes with a five-minute restoration exercise, a calming and rejuvenating exercise that is perfect when meditation is needed but time is short. Each meditation allows you to take a break from the outside world and deeply relax both your body and mind.

The meditations are perfect for both beginners (who might enjoy the instructions offered) and individuals with meditation experience.

The volumes of both the voice and background music are controlled completely by you, the user: choose your perfect blend of voice and background music, choose no music at all, or choose to simply meditate to the calming sounds of musician Matt Magarahan's soothing background music.

** Present and Peaceful includes a feature that allows you to play your own music in the background - choose your favorite music to enhance your meditation experience.

Additionally, you can choose to continue the background music for ten minutes after the completion of each meditation, allowing you to prolong each meditation if desired.

--------------------

Here's what users are saying about Present and Peaceful:

"I took a chance on this as I have suffered from anxiety and insomnia for years and my doctor recommended meditation and wow - this woman's voice is so soothing and relaxing that when I did the first meditation, it actually put me to sleep within minutes. It's especially good if you're new to meditation like me and like the guidance. The music is really nice too - complements the voice and doesn't overwhelm."

"I love this app! It sounds great; the voice is clear and pleasant to listen to, and the music is the perfect relaxing background sound. I love that I can adjust the volume level for each."

"This meditation app is a family favorite! My husband and I use it when we need a peaceful moment during the day, and to relax before bed. My children (ages 9, 11, 12, 14) all use this app to help them relax and fall asleep at bedtime. They love it! We all feel better using this meditation app. It just does what the name says: it helps you be more present and more peaceful. Thank you!"

-------------------

To summarize, Present and Peaceful offers:

-- An introduction which describes the benefits of regular meditation.
-- Three diverse meditations of varying lengths from which to choose.
-- The ability to control the volume of both voice and music.
-- The ability to continue the music for ten minutes after each meditation.
-- The opportunity to take a break from the outside and deeply relax both the body and mind.

------------------

Dr. Tanie Kabala is a clinical psychologist and earned her Ph.D. with honors in 2003. She currently works in private practice, where she specializes in treating individuals struggling with anxiety, depression, relationship issues, eating disorders, and concerns related to weight loss surgery. Dr. Kabala has a passion for using meditation and relaxation exercises to help her patients experience increased emotional and physical wellness; and she enjoys offering meditation and relaxation classes to her community.
Present and Peaceful 1.11 Update
iOS 11 Support
iPhone X Support
iPad Pro Support
More