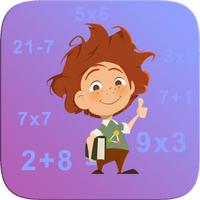 Problem Solving Math Challenge
Free Get
Problem Solving Math Challenge Description
Have fun learning about numbers and math with these free number games for kids. Enjoy a range of fun games and interactive activities that will improve kid's number skills while they complete a variety of challenges.

Put your math skills to the test by answering a range of addition, subtraction, multiplication and division questions that will really get your brain thinking.

Take this quiz to improve your math problem solving skills.

Think hard and have fun!