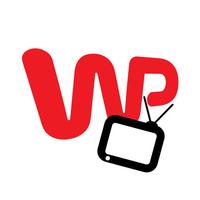 Program TV (old)
Free Get
Screenshots for iPhone
More Screenshots for iPad
Program TV (old) Description
Aplikacja Program TV umożliwia przeglądanie programu telewizyjnego dla ponad 300 stacji telewizyjnych w tym 139 stacji polskojęzycznych.

Najważniejsze funkcjonalności:
• Ulubione stacje TV - lista stacji użytkownika, przy pierwszym uruchomieniu na liście znajduje się kilka wybranych stacji
• Dodawanie / usuwanie ulubionych programów z poziomu listy ulubionych i z widoku każdej stacji
• Możliwość ustawienia własnej kolejności stacji TV na liście Ulubionych
• Oś czasu na 7 dni tygodnia - prezentuje programy wg czasu emisji z listy ulubionych stacji
• Alerty - ustawianie powiadomień o nadchodzących programach oraz synchronizacja z kalendarzem
• Lista serii i powtórek programu
• Strefy czasowe - obsługa stref czasowych (Program TV z poprawnymi czasami z każdego kraju na Świecie)
• Zakup abonamentu – korzystanie z aplikacji bez reklam
• Oznaczenie programów "na żywo"
• Przypisywanie numerów do stacji TV (z widoku zmień kolejność w ulubionych)
• Widok Polecane - ciekawe propozycje programów do obejrzenia
• Funkcja podziel się - przesłanie informacji o określonym programie na Facebook, przez mail i SMS
• Funkcja pobierz wszystko - umożliwia pobranie programu telewizyjnego z listy ulubionych na 7 dni w przód
• Szukanie po obsadzie
• Szukanie programów i stacji TV

Używamy cookies i podobnych technologii m.in. w celach: świadczenia usług, reklamy, statystyk. Korzystanie z aplikacji oznacza, że będą one umieszczane w Twoim urządzeniu końcowym. Szczegóły pod adresem http://onas.wp.pl/poufnosc.html

------------------------------

Program TV is a TV guide application for iOS (iPhone, iPod & iPad). Covers over 300 channels. This application supports all time zones but only Polish language. Some of the TV program lists are in local languages.