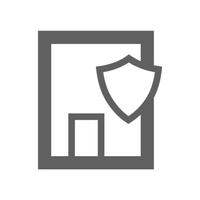 Pro-Watch
Free Get
Pro-Watch Description
Pro-Watch is a top of the line access control and intrusion application designed to work on iOS mobile platforms.

Download this configurable app to protect your Enterprise and office 24-7. Comes stamped with the legendary Honeywell quality.

STANDARD FEATURES

Pro-Watch iOS App offers below features of Pro-Watch system:

• Quickly view Unused and Expiring cards with configurable filters.
• Search for a particular Badge Holder or Access Card based on various filters.
• Modify access for Badge Holders & Access Cards.
• Extend Access Card validity and change card status.
• Door search and Door operations.

Note:
This Pro-Watch iOS app is only supported for (a) Pro-Watch 4.3.0. having Pro-Watch Web API 1.10.0.1117 (b) Pro-Watch 4.3.5 having Pro-Watch Web API 1.12.0.308 (c) Pro-Watch 4.4.0 having Pro-Watch Web API 1.12.0.426 or above. Web API has to be configured for https.
Pro-Watch 1.2.1 Update
- Minor improvement and app icon update
More